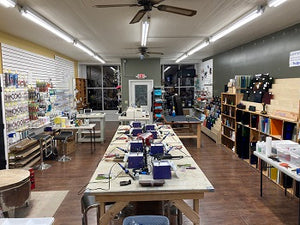 Three Rivers Art Glass
Open Studio time is for experienced glass artists to work on their projects at their own pace. We have five work stations available per session. Work stations are equipped with glass cutting tools, foiling tools and soldering equipment. Studio equipment (grinders, saws, flat lap polishers, etc.) are also available to Open Studio artists.

Sessions can be booked up to 30 days in advance. Sessions must be booked 24 hours in advance.

Thursdays 10am-1pm, 2pm-5pm & 6pm-9pm
Fridays 10am- 1pm & 2pm-5pm
Saturdays 1pm - 4pm