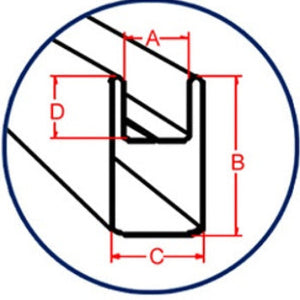 Three Rivers Art Glass
Zinc Channel shipping: 72" long zinc channel is considered an oversize package when shipping and is not available for free shipping orders. A $20 shipping cost for a 2" x 2" x 74" box will be added for zinc channel whether you order one piece or 15 pieces.
Zinc came is more rigid than lead came. It is a good border material for adding strength to lead or copper foil panels.
6' lengths